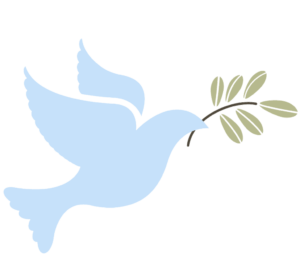 European Social Label
About us
European Social Label is a European organization originating in Örebro, a two-hour drive from Stockholm. Our goal is for everyone who wants to have some form of employment to go to every day. The European Social Label does classic things in a modern way and we believe that in order to create change, we must take ourselves to the next level. Therefore, we have chosen a different form of company in the form of a European cooperative where the European Social Label is the first of two of its kind in Sweden.
We who formed the European Social Label live according to the motto that everyone can do something, but no one can do everything. We want to work at all levels where we can make a difference for someone else and we do it in several ways: The company form European Cooperative is a member-owned organization with branches out to all countries within the EU and the EEA countries. The purpose is to open up the internal land borders within the EU in order to facilitate transnational trade.
European Social Label has also developed three services that are offered to all members. It's S'agapo Store which is a common e-commerce platform for all our members, Growthify which is a financing service for installments and invoices and works throughout the EU and our validation system which will show how our members work with integration and gender issues in the workplace 
European cooperatives as a form of company provide a high degree of transparency to our members, but also for external review, and our members are involved and influence which direction we should take next. We position ourselves between municipalities and state authorities as well as the business community and the idea-driven sector both as a complement and a competitor.
Our members are small, medium and large companies who have understood the necessity of being a part of society. The European Social Label deducts up to 90% of the membership fee for contributions to society that lead to employment for people around the clock. This is done through our foundation called EUSL Foundation. At the same time, our members take great responsibility by receiving people on internships from schools or collaborating with complementary actors to find solutions to common needs.
The European Social Label takes a holistic approach to what integration and exclusion means. For us, it is defined as a person who is unemployed for at least 30 days, which means that it can be anyone regardless of origin, skin color, functional variation, age and more. For this reason, we have formed two separate departments: European Future Label SCE, EUFL, which is Sweden's second European cooperative, and the concept company Social Green House, which helps people into society by starting and running their own company with a focus on the idea-driven idea.
European Future Label is our response to vocational training in the EU where the basic idea is that our members should be able to define their need for skills and let us pursue what are called labor market policy projects to make a participant employable immediately after the project ends. Read more about both the European Future Label and the Social Green House by clicking on the EUSL Group at the bottom right. 
Contact us to find out more or become a member. Contact information can be found at the top by pressing the blue arrow.