European Social Label
Membership
This is part of the membership
It must be attractive and profitable for a company to become a member of the European Social Label. Otherwise, it's just another business network among others. We think we have succeeded in this and below you can read more about the different services we can offer. The first eight positions have a value of up to SEK 4,400 per month, while the other four weigh in at approximately the same amount. But for those who do not need any of the services below, a lot of marketing and brand development of their own business is still included, so there is always something for everyone.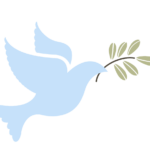 All servers operated by European Social Label have two requirements: They must be ethically correct and have a good environmental profile. Those who use European Social Label's services can in turn tell their customers that their data is stored and managed in accordance with ISO27001 for information security and powered by hydropower, so-called green energy. 
Membership
more than just on paper
Being a member of the European Social Label means taking a stand. Our members have decided to do something for their fellow human beings. We believe that everyone knows someone who is unemployed, without studies or just needs the right motivation to get started. Membership is the cornerstone of the European Social Label's activities. In addition to running the services that the membership includes, the surplus, as much as up to 90%, goes into our foundation called EUSL Foundation. The foundation distributes money to social projects but also runs its own. What they have in common is that all the project, own and external, is decided by our members. Furthermore, all projects have a local connection to our members as we have formed 21 market areas that follow the county division in Sweden. This aims to not get any top management but everything starts locally from the member and should be returned to the member through attractive projects that are marketed in the right way. 
Membership means much more than just membership itself. For those who wish, there is the opportunity to take part in our validation system to demonstrate social responsibility in the workplace. It is a modern system based on ISO26000 and which uses gameification as a model. Now the minimum requirements that other standards include have been removed and instead it is a points system that applies. We understand that a small company with an employee does not have the same conditions as a larger company, but also the small company must be given the opportunity to work with integration and exclusion and demonstrate this. In addition, everything counts when it comes to creating a better society, if you wait six months for the authorities' bureaucracy, it is people who suffer in the meantime. 
Cooperation for the private sector
The basis of the European Social Label is integration and exclusion from the idea-driven perspective and our organization is based on cooperation. As the word suggests, networking means a great deal in these matters. A membership in the European Social Label shows that the company is interested in, and driving, in these issues and wants to be part of a societal change. As a member, there are therefore good chances of both generating new customers in the form of those who make conscious choices, but there is also a good opportunity to make your own demands on the suppliers with whom you collaborate. European Social Label does not cooperate with any company that does not take social responsibility and we want more people to do the same in the future. 
Through our entrepreneurship program Social Green House, members also get the opportunity to meet, coach and inspire new entrepreneurs. By introducing our members and their services and letting them tell their story, they inspire new companies to emerge. Conversely, it also generates new customers for our members as the contractors also have needs that need to be met. Here, the European Social Label matches carefully to get the right supplier with the right values. 
As a member, you can also take part in our membership program, which includes everything from breakfast meetings and seminars to courses, training and lectures, networking with other members and much more. We call it the Social Convention and are local, national and international gatherings that are spiced up with employers' organizations, authorities and interest groups and each gathering has a special theme. 
***