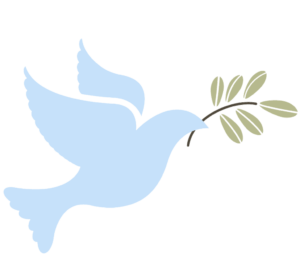 European Social Label
Care to Change The World
For the job seeker
The European Social Label works to create a new ecosystem that both supports and challenges the existing, tax-financed system. For our members, it means an active stance to participate and contribute to a better society, which is based on the member himself. Within the European Social Label, we help our members recruit new employees and at the same time we help young people, new arrivals, those with functional variations or basically anyone to find their first or next job. If there is an opportunity for employer support or wage subsidy, we also take care of that bit and ensure that the journey from jobseeker to employee is as painless as possible. Our members advertise for their next employees on the S'agapo Store, where jobseekers can also register as jobseekers. 
European Social Label does not recruit directly other than through advertisements on the website. What we do, however, is match job seekers against our members. Most members of the European Social Label are companies or associations and they sometimes need new staff. Through the e-commerce platform European Social Label has developed, called S'agapo Store, our members can show off and their services but also advertise for staff. Conversely, a jobseeker can register at the S'agapo Store and upload their CV and through our developed AI not only match the skills to the need but also create a needs plan if a certain type of skills is lacking to become employable. 
When this type of situation arises, the European Social Label verifies and ensures that the need is really there since our sister organization European Future Label creates a targeted effort, a so-called labor market policy project, to meet our members' needs for skills. We outsource the project to one of the complementary actors who are members of the European Social Label and we thus create a form of ecosystem. We see it as a holistic concept where we solve a need that has arisen and which ultimately generates work for someone else. 
Our goal is a major structural change in society where a jobseeker registers in the European Social Label and through that also becomes eligible for unemployment insurance. At present, it is unfortunately required that you are registered in the usual way instead of being able to participate in a labor market policy project. If, on the other hand, you are not unemployed but still looking for a new workplace or just want to train to be stronger in the competition in the future, you are also warmly welcome to register. 
The European Social Label, created by entrepreneurs for entrepreneurs, wants more people to be given the opportunity to start their own business. Many other business hubs aim to develop strong, for-profit companies and they are thus molded into a template. Our focus is rather around letting more people start companies at the hobby level or family businesses or companies with the non-profit or idea-driven idea in the forefront. 
We call it Social Green House and for you who are interested in this, it means, up to, two years of cooperation where we together help each other to get the company started. The entrepreneur gets a membership in the European Social Label and access to all its services, but what really sets us apart is that our already established members are involved and support and coach the entrepreneur. They tell their story, what challenges they had and what lessons they have learned. Taken together with other offerings, it creates both the opportunity and inspiration to succeed with your own business. We call it a sponsor system and when the contractor is finished, he or she is warmly welcome to help the next contractor in the same way.
Contact us to find out more, join as a job seeker or apply for a place in Social Green House. Contact information can be found at the top by pressing the blue arrow.