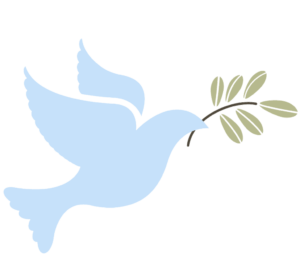 European Social Label
For companies
Efficient and profitable work
Many organizations are as efficient as possible, while the margins are often small and it can therefore feel strange to work with people in isolation. Spending time and money with people therefore becomes a question mark. We want to turn this question mark into an exclamation point by assisting companies with the help they need. 
It all starts with a membership in the European Social Label. Being a member means taking a stand for the company, but it is through the associated services that our members have the opportunity to grow and stand out from their competitors. European Social Label has developed two services for increased sales: the e-commerce platform S'agapo Store which is a common platform for all members to be seen on and Growthify which gives members the opportunity to offer their customers both invoices and installments regardless of where in the EU the customer is . Should any problem arise, the European Social Label will take care of the entire matter. It guarantees security so that our members dare to conduct a deal with a foreign customer. 
In collaboration with Facebook, the European Social Label and our members have been given the opportunity to use Facebook's business solution, Workplace by Facebook. Through Workplace, our members get their own company page and department, but can also get in touch with other members. Furthermore, Workplace allows groups, project work, chat function, video and conference opportunities, as well as much more and the service functions as the European Social Label's ecosystem. 
With today's technology and needs, the European Social Label has also developed its own meeting service. The meeting service is for all the digital meetings that our members need to do with their customers or suppliers who are not yet members of the European Social Label. The service includes calls with or without image, group calls and conference calls, file management, file sharing and is easy to manage. Members can customize the meeting service to suit their graphic profile. The service lives up to the European Social Label's requirements according to the horizontal lines and is fully powered by green energy and all servers are located in Swedish server halls with high security. 
Smart investments create increased profitability
The European Social Label wants membership to be seen as an investment both for the member but also for society. If our members need help with questions about employer support, wage subsidies or in relationships with municipalities and authorities, we also help there. However, our members are not required to accept other people in work training or internships. If there is an opportunity for a new employee or trainee but some form of support is needed, the European Social Label has all the tools for the member to achieve their goal and our relationship with authorities has meant that we, nowadays, speak the same language. 
This is part of the membership, Part 1
For an inclusive society
This is part of the membership, Part 2
For an inclusive society
This is part of the membership, Part 3
For an inclusive society

Our quality guarantee
For the profitability of others
All services that are part of the membership and that we can control ourselves meet important standards for our members' profiling. The services run on separate VPSs (Virtual Private Server), which means that no one else has access to them. The servers are powered by green energy, in our case 100% hydropower, and are certified according to the ISO27001 standard for digital information security.